It all started back in February. We decided we needed to cut our car payment. The search was on for the right truck or SUV. No cars for this husband and wife team. We scoured the Internet for the one car we both liked. When we finally found it we fell in love instantly! This was to be our next automobile no ands, ifs for buts about it.
We both fell hard for this 2005 TJ Wangler X.
She was a beauty straight off the lot. 4.5 in RE lift and 33" BFG km2 with matching spare! ( don't see that often) and an XRC8 wench. Not bad for starters.
We then started searching the Internet for jeep sites. WOW that was a huge mistake! :-) we got sucked in to jeepdom faster then you can say wrangler. First came the mods. New bumpers Smittybilt XRC's and a Kargomaster Congo cage and safari rack.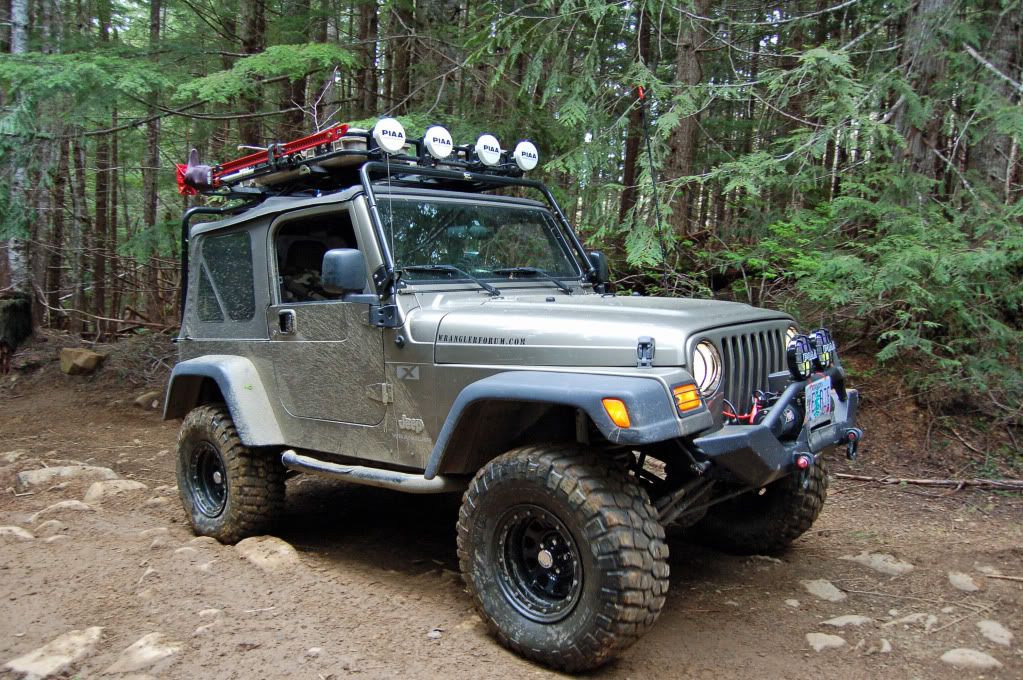 Now I was set for anything! Hmm what should that anything be?
Dave and I kicked around the idea of going to meetings of several clubs. For some reason we never made it. One day someone on one of the forums we both frequented posted about putting together a group of wranglers from SW Washington and NW Oregon. It just seemed to click for Dave and I. We went to a Meet and Great that month and were introduced to off roading. We had done forest roads and the beach in the past but nothing like the photo's we where seeing at this GTG. I always thought off roading was all about going hard with no regard to your truck. I WAS way off base in this community of off roaders. They preach as slow as possible as fast as necessary . Most of their off road vehicle are also their daily drivers. This is not to say they don't push their vehicles limits or their driving abilities as they do. Their main goal is to have fun, stay safe and keep from breaking anything.
I have learned so much about off road driving in the last 3 months it is not funny! My skills off road have made me more confident in my skills on the road. And I have had tons of fun learning!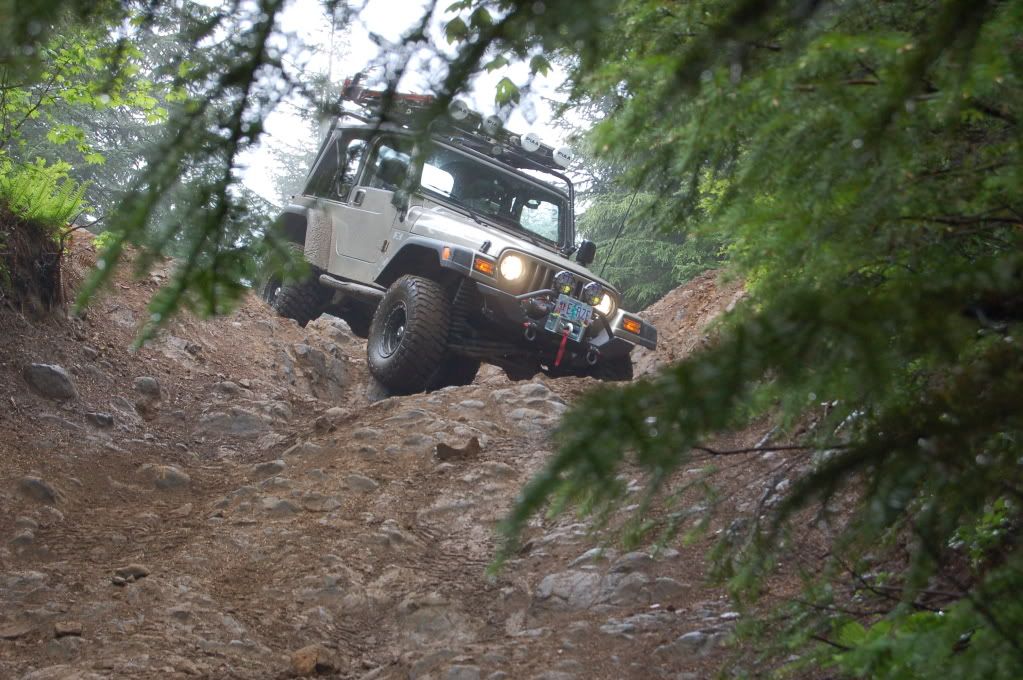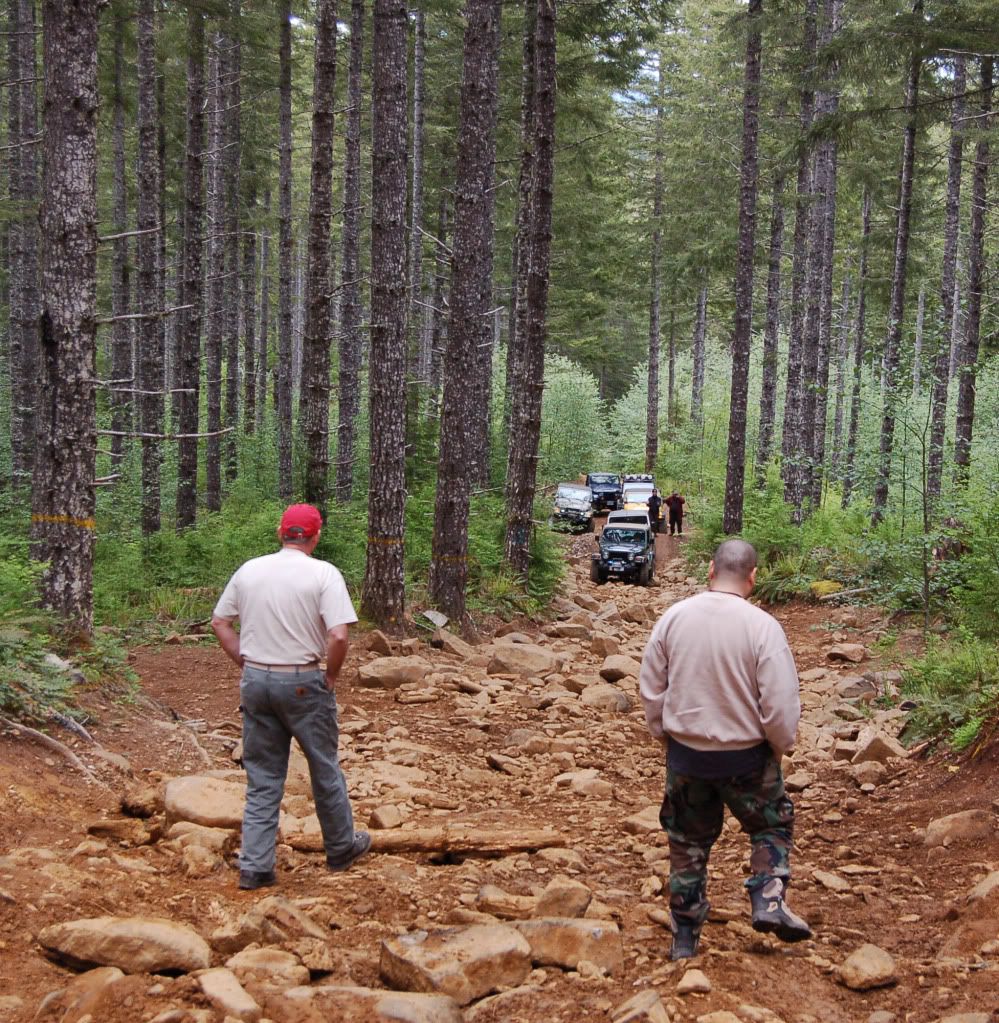 One of the trails I have not gotten the guts up to go on yet LOL It is a bit steeper then the image shows and those are loose rocks.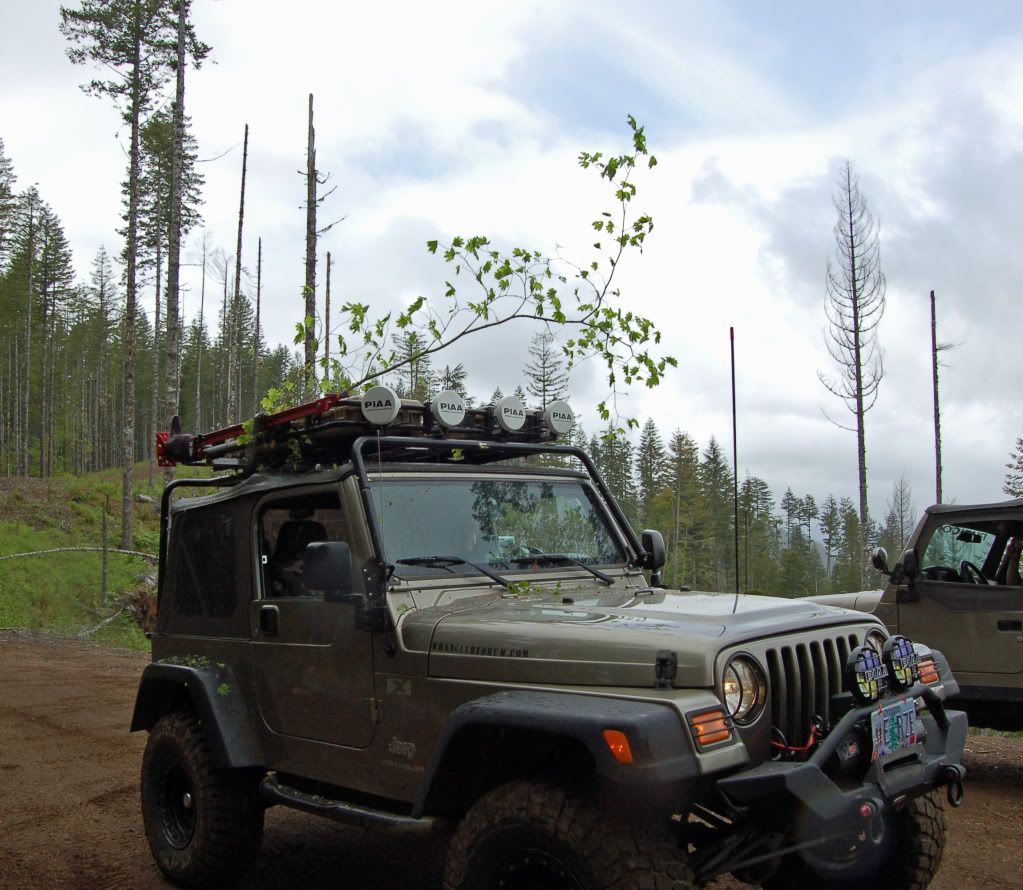 Yeah I was doing a little tree pruning! That is my story and I'm sticking to it!
I have really enjoyed this new adventure in my life and figured I would chronicle my off road adventures. Sometimes they are funny. Sometimes they can be scary. But almost always fun!
Next time we will cover what to do when a husband and wife argue over driving the trails.
Happy driving