So many stories I want to tell and not enough time to tell them all! OY!
So what do you do when you and the spouse argue over who is going to drive the off road trails?
Answer: If you are the wife you tell the husband to sell the camp trailer and take the money and buy his own dang jeep!
For a little information
Trail rating
Green
= Easy
Blue
= Moderate
Single Black Diamond = Difficult
Double Black Diamond = More difficult ( modified rigs)
Triple Black Diamond = Most Difficult ( heavily modified rigs)
I never thought I would really enjoy off road driving until I got the guts up to drive my first trail. The first trail I drove was a single black diamond! LOL nothing like jumping in feet first. I was hooked! I knew I would not be able to sit in the passenger seat anymore. I had to hold that steering wheel in my hands as I ascended and descended hill sides. I had to hold that steering wheel while I navigated around rocks, tree roots and stumps. I wanted that adrenaline rush to come from my doing the driving instead of being scared and feeling out of control as a passenger.
Well Dave felt the same way. He pouted a bit each time I drove. You know a mother can only handle the pouty lip for so long before giving in!
We had already planed on selling our camp trailer because we traded our tow rig in on the 2005 Jeep. I told Dave he could have that money to buy his own jeep.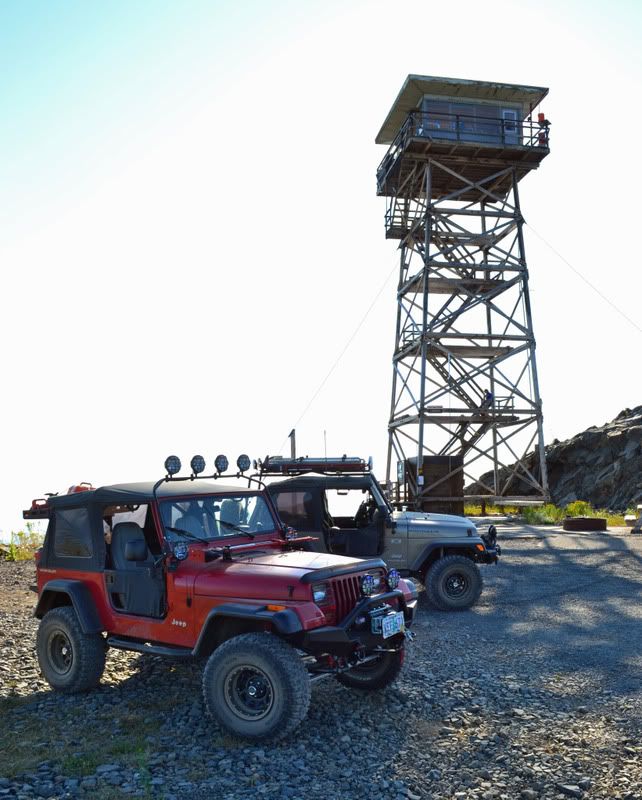 We have had so much fun with our Jeeps. We have a built in trail buddy no mater if any one else is available the day we want to go. The best part is his is paid for!!! so only payments on mine ugggg ;-( Well ok that is the second best part! LOL the best best part is I get to drive all trails!