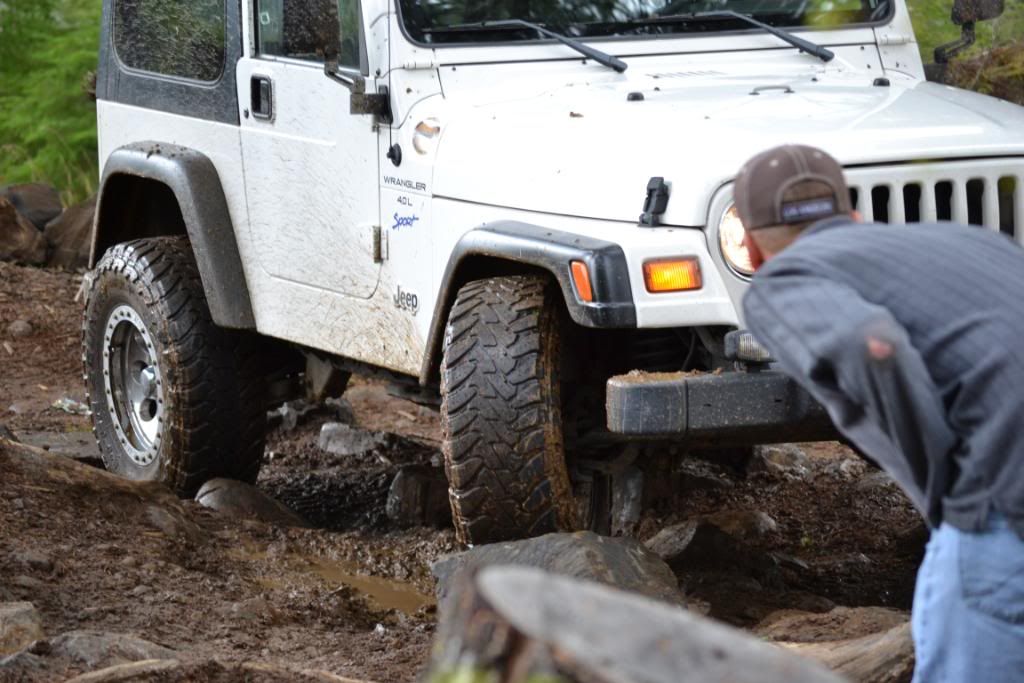 Ok that's a little melodramatic. Well it may sound so to those that have not ever had the slightest chance of rolling a car. Have you ever felt that feeling of your vehicle tipping to one side or the other? Or the gradually sliding down an incline to one side ? The driver knows the only way it's going to stop is when it flops you over on your side. That feeling happened to a few of the guys today. BUT everyone kept their rigs right side up! No one took any major damage home. We lost a couple tires on a trail. And a few cosmetic peaces fell off. I mean really who needs all that stuff glued to the side of a car anyway ? Dave broke his passenger side fender flare. Oh and more than one dent in rock sliders and skid plates. They did their jobs well today!
This translated for the laymen to mean
ONE HELL OF A GOOD DAY OFF ROAD!
I conquered the one trail that put fear in my heart! Well up to this point anyway :-) I'm sure I will find another one. Fire Break 5 for some reason was that one trail i just could not bring myself to do. When Dave drove it I got out and walked to the top. Today I decided the hell with it! I was going to drive it myself, and I DID! So it took me twice as long as any of the other guys to accomplish this task. That is ok because I didn't give up and turn around or make someone else drive it for me. I love it when I'm able to push myself past my comfort zone and accomplish something big!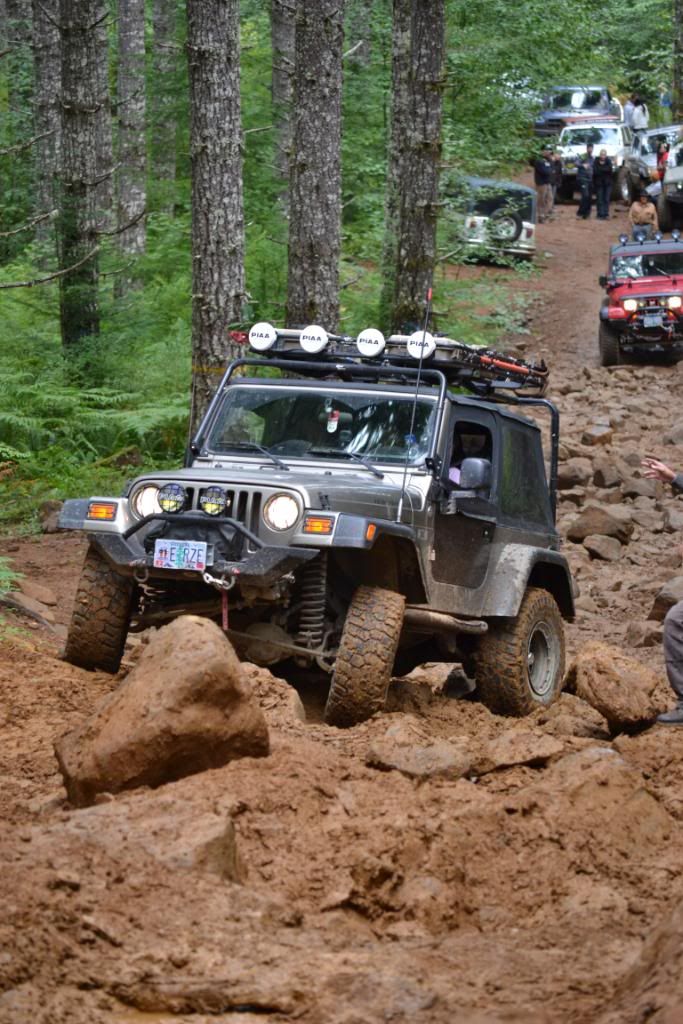 Thank you to my friend and fellow Jeeper Vincent Sortino for taking the photos of me coming up
Fire Break 5
If anyone wants to wast 6 minutes of your life and watch the video it can be
found here