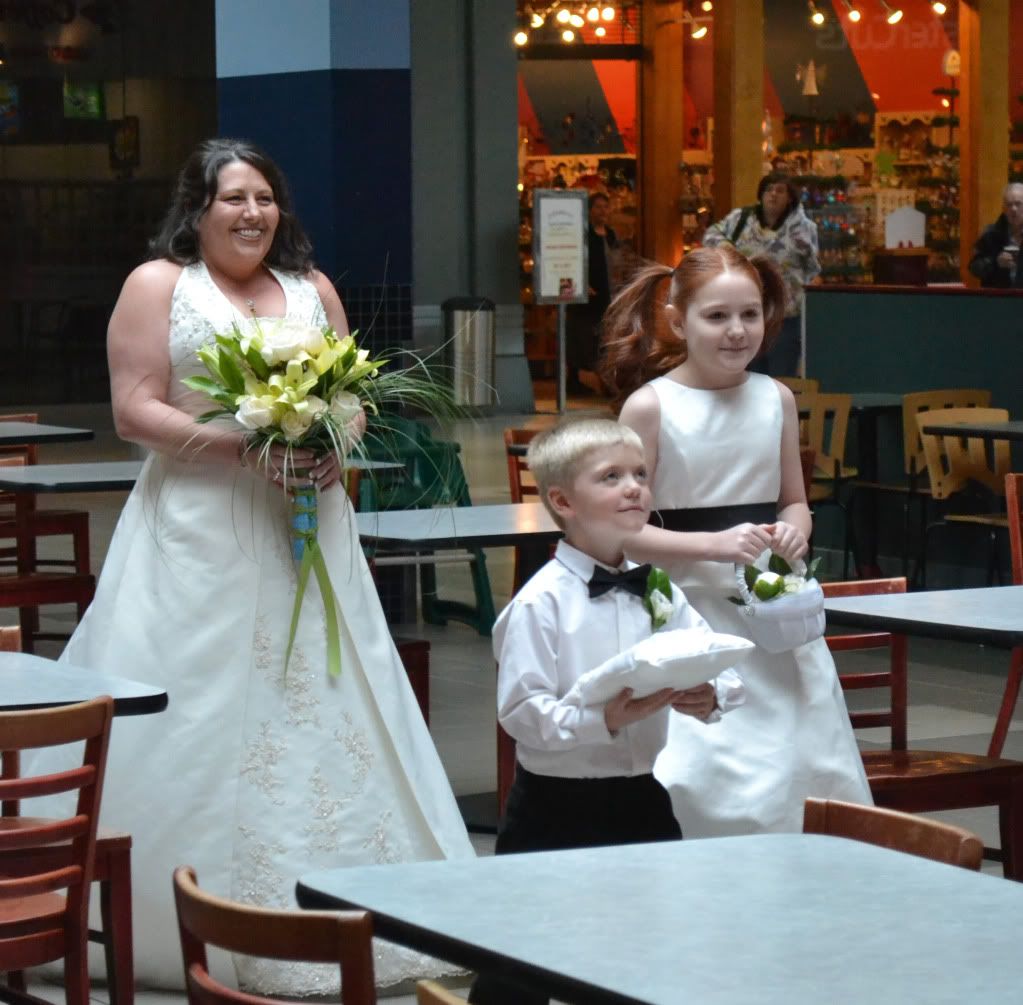 The Bride wore the most beautiful smile as she walked down the aisle. Through the middle of the food court, while the attendees played Here comes the Bride on kazoo's. Her smile was for her true love waiting for her to finish her journey to him.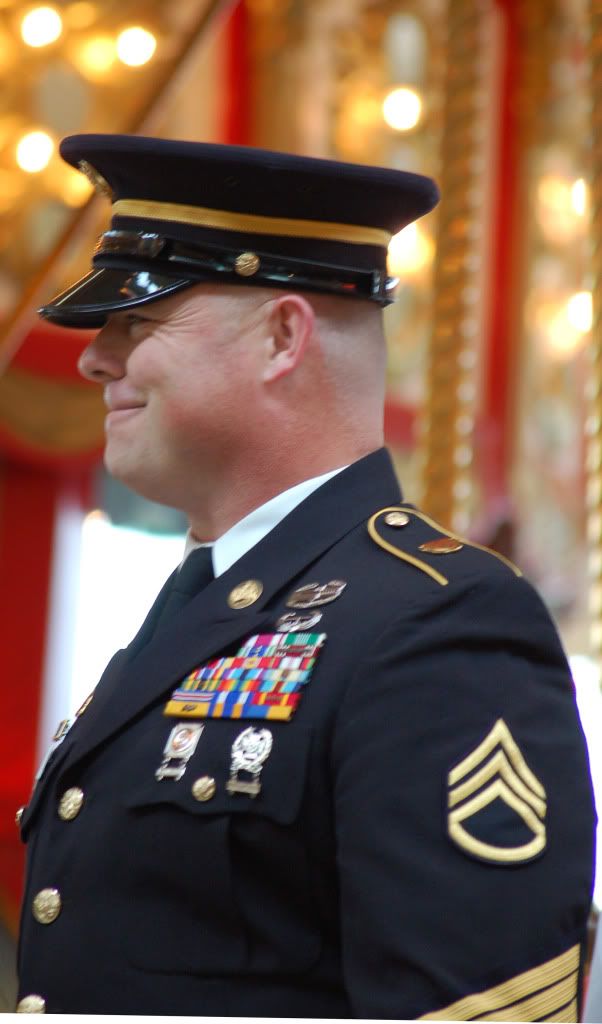 The Groom stood on the carousel awaiting the arrival of his Bride. His smile shows the pride he feels for the woman he is about to wed.
They make such a lovely couple! I was blessed to be able to share this day with them!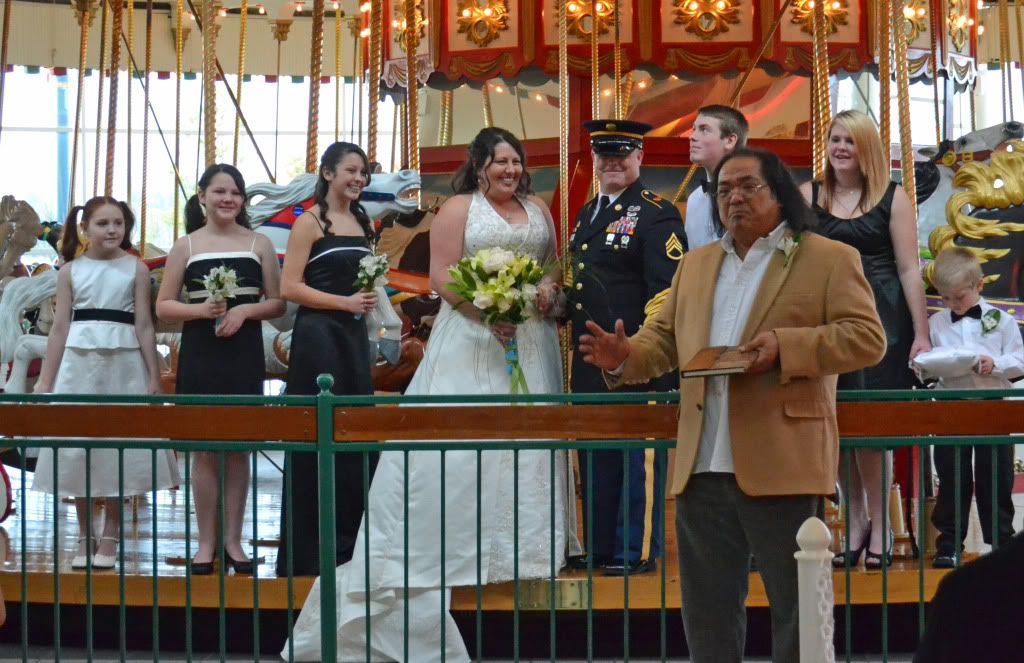 Being pronounced Mr. and Mrs. Sanderson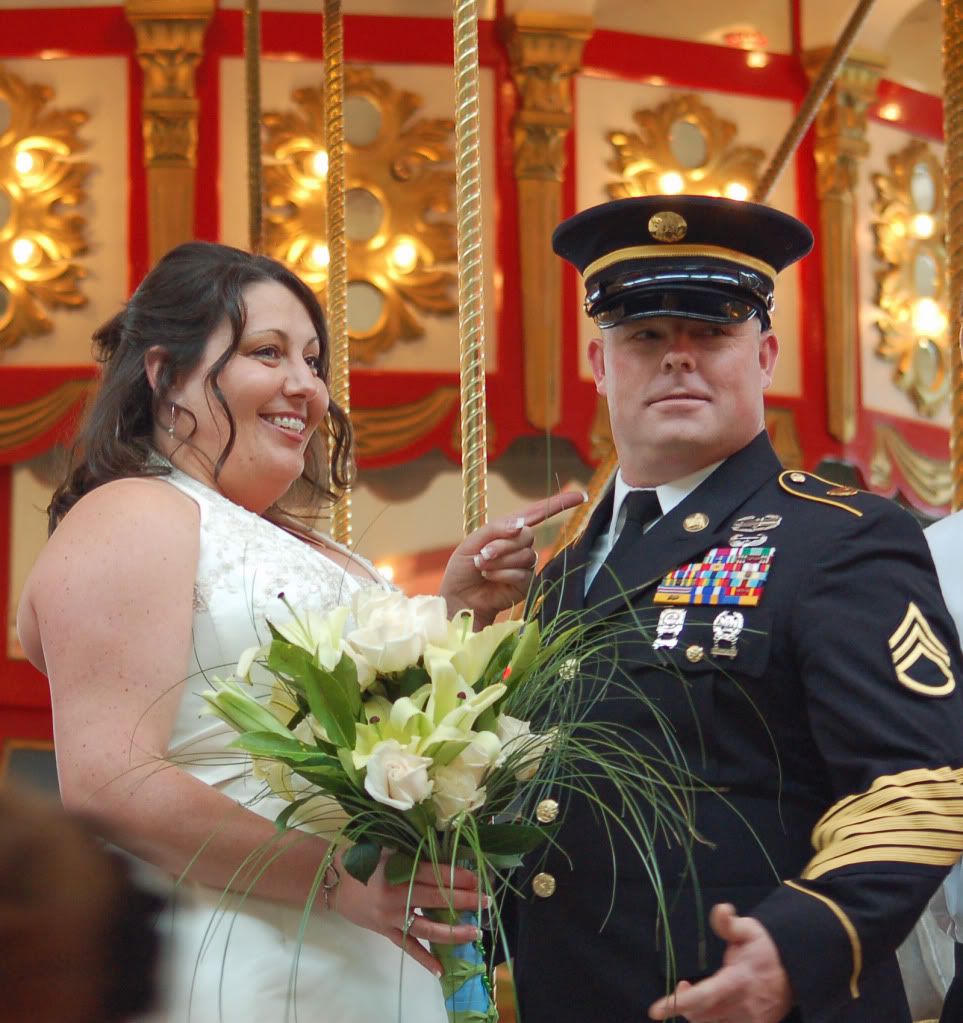 The Pastor was so excited about pronouncing them husband and wife he forgot to let them kiss :-)
The Bride was sure to remedy that oversight :-)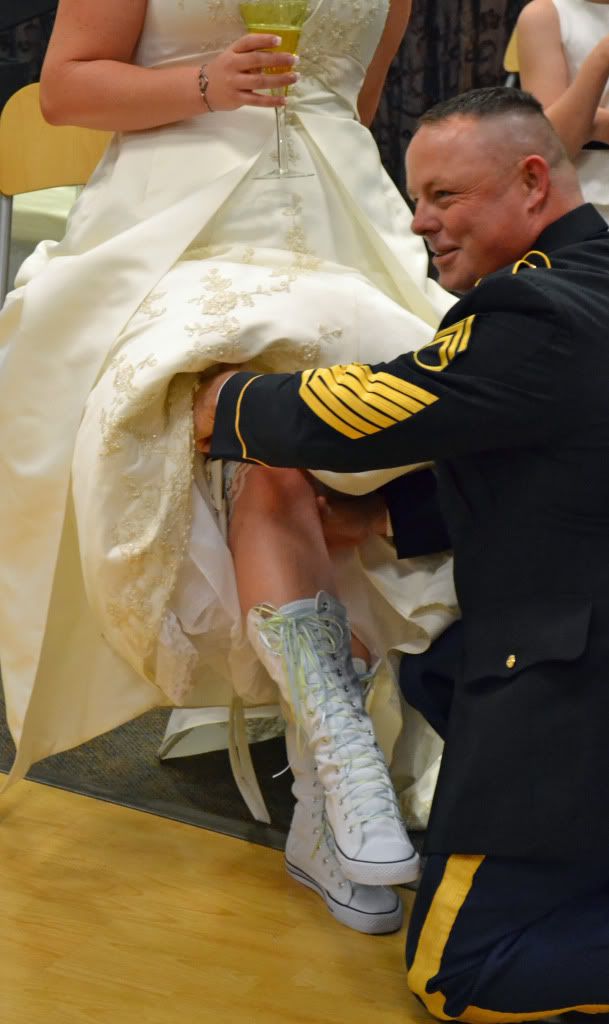 Getting ready for the garter toss. Notice the shoes the bride is wearing? Not the traditional shoe of a bride, but I sure bet they are way more comfortable. I wonder where I can get a pair they are supper cute!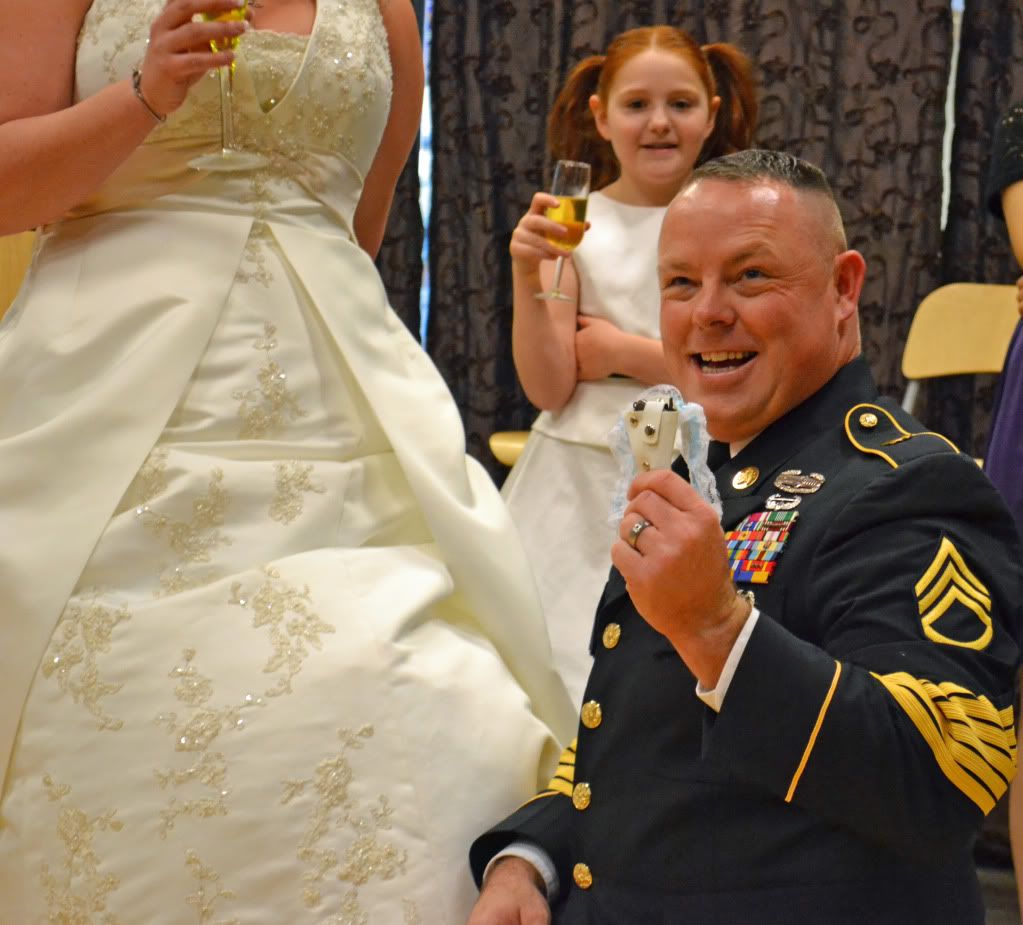 Got to love the mini gun and holster on the garter. Every gun loving mans dream! Obviously Mr. Sanderson thought it was a great touch!.
No wedding is complete without a wedding cake. Well unless you are attending this wedding. You would not know what to expect :-) How about a coffin of VooDoo Donuts?
All in all it was a wonderful day! I'm glad to have spent this special time with these two wonderful people. I have been blessed over the years with very unique and wonderful friends.
I should have my best friend guest blog on her
mid-evil area wedding :-)