To my mothers dismay her only child was not the princess she would like her to have been. Sure I'm a princess and I demand the spoiling of one. I just don't look like or act like the average spoiled princess. My mother loved to dress me up in the cute little frilly dresses. I on the other hand preferred jeans a t-shirt and boots. Give me a mud puddle over barbie any day.
I'm no different now as an adult. If you know me, or read my blog long enough you know what I like to do. I play in the woods instead of clubbing on the weekends or hosting Candle Light Suppers. ( all you BBC watchers know what I mean LOL)
My Idea of dinner out
My Idea of a romantic get away
No need for four start hotels and fancy restaurants for me. No goose liver crap and over priced fermented fruit drinks. Give me a bag of chips, a bottle of pop and a hot dog on a stick over a fire and I'm good to go.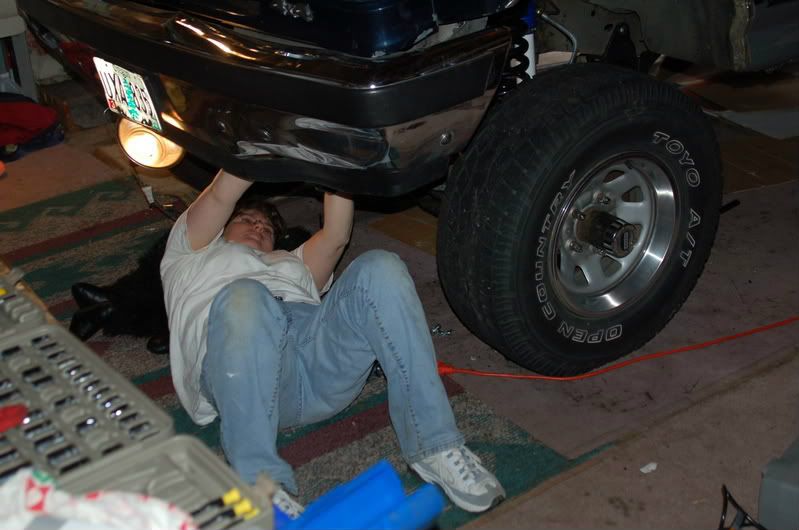 Hmm this is his rig, why am I doing the work?
It's a good thing my husband is man enough not to need a girly girly. Not that a girly girly is easy to handle by any means I can play that role if need be, but rather be myself. All the same he is OK with me having as much dirt under my finger nails as he has. He loves me dressed in boots, flannel and driving a lifted rig. He is also not intimidated by the fact I can out cuss many sailors. He does tend to call me a potty mouth from time to time.
My girly girl side
I have never been one to dress up and put on make up everyday to leave the house. I have nothing against those that do. I just don't enjoy it. I do have some deep dark girly girly traits that I enjoy. The most obvious one being I LOVE to get my nails done! Not only do they look great they hide the dirt and grease I have under them most of the time. :-) My other girly girly trait is shoes. I LOVE shoes! oh and purses. Yep even a tomboy can spend her share of money of bags and shoes. Now granted I'm not buying 6 inch spike heels or glitzy glamor bags. I have an awesome selection of boots, messenger bags and backpacks! OK OK I admit it I also have some feminine type purses in that mix. Oh and a couple pair of clunky dress shoes.
I love who I am and think It made me a better mom to my boys in the long run.I was not afraid to get down and dirty and teach them to make mud pies. I love being one of the guys. I find I do a lot of things that are male dominated activities. I have never had an issue with being accepted as one of the guys. which makes it so much easier to do the activities I want to. No need to prove myself.
I remember at at friends engagement party I walked in and I hear "WOW you de-manafi well" I think it was the first time in the three or four years we had known each other that he had seen me in slacks, dress shirt and makeup LOL No I did not find this offensive LOL
Ok off to color my hair shhhhhhhhhh don't tell the guys!